Text Size Large SizeMedium SizeSmall Size    Color Scheme Black SchemeWhite SchemeGrey SchemePaper Scheme        
Disneyland With The Cullens
Summary: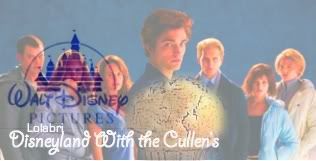 Amazing banner by Iris! Tell me what ya think! Sequel to Dress up with the Cullens The Cullens are going to Disneyland! Exciting vacation, isn't it? well, when Emmett brings along Willa, their new vampire kitten, and happens to lose her, there vacation becomes 3 days of searching. Will they find willa? PLAY FORMAT
---
Notes:

---
6. Sorry! (Not a chapter)
Rating 5/5   Word Count 31   Review this Chapter
I am so sorry my dear readers!! i'm not going to be writing pon this sicte anymore... but check out fanfiction.net! under the name lolabri... i continue my stories there!!