The Cullen Magnet
I suppose I'll start with HEY, IT'S NICE TO MEET YOU before I continue on with a brief introduction to my life ... Ok, now that's over I'll begin. The name's Hayes and I'm in High School - well I think I am anyway because considering that I'm English I have no concept of the American schooling system - but for all you English members out there you could just say that I'm in the sixth form of a Secondary School. My first obsession with creating fictional lives came through my development on Harry Potter roleplaying sites. Then I moved onto HP fanfiction and found a DESIRE for creative writing. That continued on for about two to three years before I finally stumbled upon the world of Bella and her vampires. My best friend ever had been constantly been going on about this book called 'Twilight' and how she loved a character named 'Edward'. I just listened for the sake of listening and merely rolled my eyes at every time she swooned over a certain male character. She even managed to drag me along to a book signing with Stephenie Meyer - YES I'VE MET HER! - despite the fact that I was pretty annoyed with hearing about her books EVERY SINGLE DAY. Meeting all those fans made my curiosity bloom and so I borrowed the books from my bestie and soon became an obsessed-fangirl-who-wishes-she-could-meet-such-an-Edward. And yes, before any of you ask, I also love JACOB BLACK - my lil hot dog. And now because we all have to wait patiently for Breaking Dawn to be released I compensated by reading fanfiction and writing them whenever I found the time or the muse. Hopefully I'll upload some of my stuff soon but I have exams and I'm always found with my nose buried deep in a text book lately instead of typing away on the computer. PEACE OUT!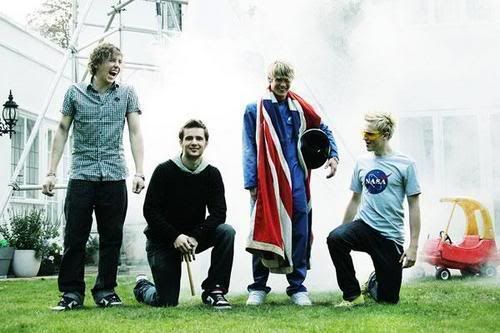 Stories Written (7)
Title
Age
Rating
Reviews
Chapters
Complete
Words
Soon, my love
Adult
3.8/5
19
1
Yes
817
So guys this is my very first Twilight fanfiction! YAY! *hastily hands out the booze* It's set straight after the extra that Stephenie Meyer wrote for New Moon on her official site. The extra was titled 'Rosalie's News' and this is my short, one-shot follow on. ENJOY!
Love is Leaving
Adult
4.1/5
7
1
Yes
1035

My version of the day Charlie's love walked out of his life ...

A Moment Like This
Adult
3.6/5
37
1
Yes
1392

Another one-shot that involves Edward Cullen! This time, however, is my version of his first night with Bella. It's about when he discovers her "sleep-talking", the lengths of his control and his love for this vulnerable human.

Eternal Darkness
Teen
4.5/5
18
4
No
4437

Edward Cullen never returned to Carlisle after he left in rebellion against the strict animal diet. So, what would happen if he stumbled across the Cullens eighty years later? Will fate still bring our two star crossed lovers together again? Would they still fall in love or will his desire to drink her blood be too overpowering this time round?

I'm Leaving Her
Everyone
4.1/5
7
1
Yes
847

This is my version of what happens to Esme BEFORE Edward leaves Bella.

When Temptation Calls
Adult
3.5/5
4
1
Yes
1254

Everyone falls off the wagon sometimes, right? Even Emmett? This is my version of the first time Emmett drank human blood.

Forever
Adult
4.5/5
2
1
Yes
1085

Just one of the many nightmares that Jacob experiences after recieving the dreaded invitation. Random, spur-of-the-moment fun!
Series Written (0)
| Title | Rating | Reviews | Stories |
| --- | --- | --- | --- |
Information
Member Since

10 Jan 08

Author Of

7 stories
0 series
0 reviews
Favourite Authors (4)
Favourite Stories (12)