LittleJ
Hey, it's Joy here. You might recognize some of my stories from fanfiction.net, where my penname is LittleJM. I will post all of my Twilight fics here, while I focus more on other categories on FF. My other fanfics: http://www.fanfiction.net/~littlejm I guess you could say I'm the typical fifteen year old girl. I talk faster than my dad can understand, I stress out over the small stuff, and I adore Twilight. The not-so-normal things about me include my self-proclaimed status as a band nerd (flute player), my Switzerland status (I could live with the series ending with either Edward OR Jacob), and that the hardest part in writing for me is keeping the flow of the story without getting off topic. I write fanfiction for anything I enjoy. Twilight is one of my favorite fandoms through both fans and stories, because no one is at each other's throats for certain pairings. In many cases, Twilighters respect everyone's opinions =] Anyway, that's a big part of what makes this fandom so unique.


Story-wise, I'm not the most productive person around - I'm a perfectionist in school and band, which takes up the majority of my time. You could say that's why I'm not in sports, putting aside the fact that I seem to take on Bella-like qualities when tennis rackets, basketballs, or nets are within ten feet of me. I used to be into website design, and so I learned to make banners and blends, which I may do for some of my stories. I'm a little rusty, though, so they might not be that great at first. Here's a first attempt: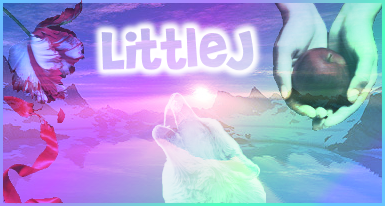 I guess I could try to make some more if any of you want one, but I've already seen some amazing ones on here already. Other than Twilight, I like to read Sarah Dessen novels, Harry Potter, Alex Rider, and any romance. I'm up for any suggestions. I don't bite (though sometimes it's an interesting idea! XD)... send me an e-mail or ask for my AIM, MSN, or YIM =] I'm always up to talk to other Twilight fans!
Stories Written (2)
Title
Age
Rating
Reviews
Chapters
Complete
Words
An Ageless Promise
Everyone
4.5/5
19
1
Yes
2422
"One day, Edward, I'm going to find that perfect match for you. Even if it takes me a hundred years," Elizabeth Masen solidly assured her son. Now, a century later, Edward reflects on the best thing that came out of such an ageless promise... Bella.
--
A oneshot that explores Edward's thoughts immediately after Bella falls asleep during the infamous Chapter 20 of Eclipse - Compromise.
Bring on the Vampires
Everyone
5/5
8
1
Yes
4168
"You act like spending your day like this is some sort of torture," Edward commented, "yet you battle fearlessly against malevolent creatures intent upon your death." ---
Alice and Edward want Bella to get her fill of Phoenix while she is there, regardless of a bulky cast as their baggage. She'd prefer to approach James again than go shopping, and after an old gym classmate - with a particularly good memory - shows up, Bella would much rather go off battling the vampires.
Series Written (0)
| Title | Rating | Reviews | Stories |
| --- | --- | --- | --- |
Information
Member Since

18 Mar 08

Author Of

2 stories
0 series
0 reviews
Favourite Stories (4)