IheartEdwardCullen
Hello All! My name is Kayla and I am 18 years old! I am going to school to be a professional opera singer/music teacher! Music is my life, and without it, I wouldn't have anything! Okay, so the first questiont that any Twilight fan asks before you can discuss the book is..."Are you an Edward or a Jacob fan?" I LOVE LOVE LOVE EDWARD CULLEN!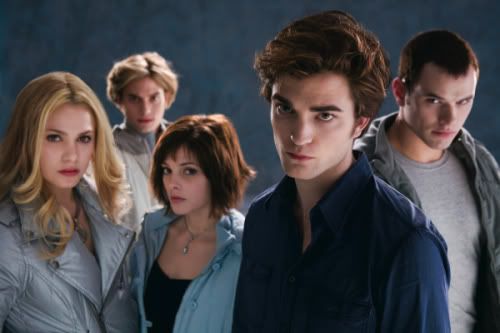 I have one story in the queue on the archieves...it is called Ending Dawn and it takes place post Eclipse. I hope you enjoy! I also am an avid Harry Potter fan. I write fanfiction on Mugglenet for anyone that is interested. I have a number of stories up on that site right now and I have three in the works. My name on MNFF is Weasleyboyfreak.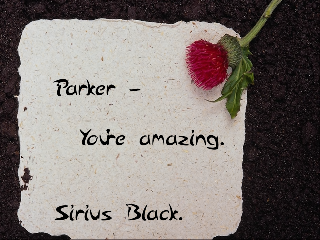 This is from my most recient Fanfiction: Always in Red! You should check it out if your a Harry Potter fan!
Stories Written (2)
Title
Age
Rating
Reviews
Chapters
Complete
Words
Ending Dawn
Teen
5/5
72
16
No
46317
I was engaged! It sounded like a swear word to me, but I couldn't complain about the results that were to follow. I loved Edward more than life itself, and he knew it. I would die for him. I would be immortal as a vampire, as his wife. I wanted to spend the rest of eternity with the most perfect boy on the face of the earth. But of course, he had his own list of things to do before he would change me into a vampire. We had to get married. Edward wanted me to himself, no one else. CHAPTER 16 Will be up soon! Sorry for the delay...I just graduated from High School! Banner by ME! Let me know if you would like me to make you a banner! send me an e-mail at weasleygirl_96@yahoo.com!
My Cherie Amour
Everyone
5/5
5
1
Yes
2984
Bella and Edward are finally able to have their special day and Bella get's her speical place. But is Edward willing and able to give into Bella's demands? Does Jacob Black crash what Bella believes to be the perfect wedding? Do a 'darling love' actually exisist? I MAKE BANNERS! if you'd like one, e-mail me at weasleygirl_96@yahoo.com
Series Written (0)
| Title | Rating | Reviews | Stories |
| --- | --- | --- | --- |
Information
Member Since

08 Apr 08

Author Of

2 stories
0 series
0 reviews
Favourite Stories (4)