SabbySaturday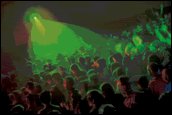 Sabrina
15 Young
Wishes She Wasn't
Has A Deep Dark Secret.
Three Weakness'.
What?, Like I'm gonna tell you. Loves Werewolf centric fanfiction, but doesn't wish the book was that way. Loves Jacob, be thinks Edward is perfect for Bella.
Stories Written (1)
Title
Age
Rating
Reviews
Chapters
Complete
Words
Seasons
Teen
0/5
2
1
Yes
620

Jacob Black wonders what happened to spring, and reflects on the future. A one shot told by the seasons, as they watch a rather bitter coming of age tale.
Series Written (0)
| Title | Rating | Reviews | Stories |
| --- | --- | --- | --- |
Information
Member Since

27 Jun 08

Author Of

1 stories
0 series
0 reviews