silkoverglass
Hello everyone: I'm silkoverglass, I'm older than your average fan-fic author. I'm an artist (never done any Twilight related work) and I work from home. I first discovered Twilight through my sister. She recommended the book, which I read in about a day! (I couldn't put it down) The following weekend I went about searching for the next one! Now I am co-manager of a web site dedicated to the compilation of the best of Twilight fan- fiction stories. We also have a News section where we publish the latest news regarding the books and movies. I sometimes cooperate with The Twilight Lexicon by finding new news that they can post on their web site.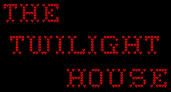 If you have any stories you'd like to share with us please contact us at twilight_house@yahoo.com or drop by our site and leave us a comment at http://thetwilighthouse.webs.com/index.htm or just click on the image above

Stories Written (1)
Title
Age
Rating
Reviews
Chapters
Complete
Words
Awakening Dusk
Teen
4.5/5
54
14
No
34871
Bella and Edward's story after Eclipse. A new chapter in their relationship, Bella's change, a new treaty with the wolves. A conflict in the Volturi coven will make them choose a side. Canon. Not OOC "Bella" he called.I turned to glare at him. "What do you want Edward?He was in front of me in a flash. His eyes were on fire, they smoldered. One of his hands pressed on the small of my back and the other tangled in my hair. "You". His voice was low and husky. "All of you. Every part. Right now".
Series Written (0)
| Title | Rating | Reviews | Stories |
| --- | --- | --- | --- |
Information
Member Since

17 Nov 08

Author Of

1 stories
0 series
0 reviews
Favourite Authors (3)
Favourite Stories (8)